I've finally finished up organizing all my RPG files on our laptop. I found that I was re-downloading stuff I already had, that I had multiple copies of the same file, and that finding anything was becoming a tremendous pain. So, I decided to finally sit down and organize them in a way that works for me.
This is a shot of the main folder (click for a larger view). I'm a visual person, so I've used some icons to help me more easily differentiate between them. (Just for reference, "Irrin" is our homebrew campaign world:
For the sub-folders, I've used company logos and pictures to much the same effect. Here's my folder for other source material:
Here's a shot of the Other Games folder, for games I'm not playing at the moment: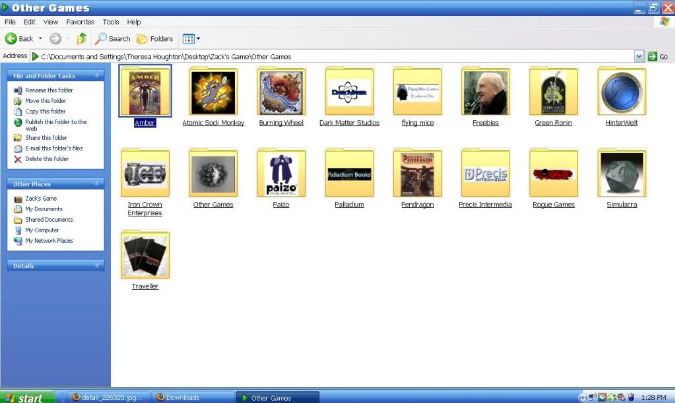 So, that's it. If you're curious, the dragon and treasure chest .ico files are free from Wizards of the Coast (
link here
). Does anyone organize their pdfs in a different manner (if at all?).