Gen Con by Day has definitely developed a bit more of the "gamer stink". It is not constant, but at times you'll catch it coming down the escalator or in the hallway. Good thing the convention center has expanded, because Saturday is always the con's busiest day, and there are a huge amount of gamers here.
Evening Update:
Today was the costume contest at the convention, and you could certainly tell that was the case! Unfortunately, Gen Con is also overrun with a particularly annoying strain of anime-loving teenie bopper, that a) doesn't appear to do any actual gaming and b) gathers in colonies in the hallway, clogging the thoroughfare while admiring each other's blue wigs and lolita dresses--and some of the girls are even worse.
Here are a few pics from before the contest:
I thought this was adorable:
I wish I didn't have the glare on this Rocketeer pic, because it was really awesome. That movie is a must for pulp gamers, too, isn't it? So underrated.
I found myself having to fight the Ice King at one point. He needs to stop kidnapping princesses.
Many groups participate together in coming up with a costume theme: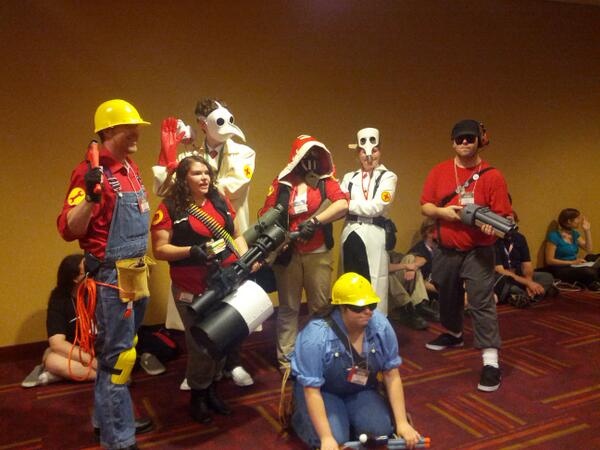 This one was actually from Friday, but awesome nonetheless: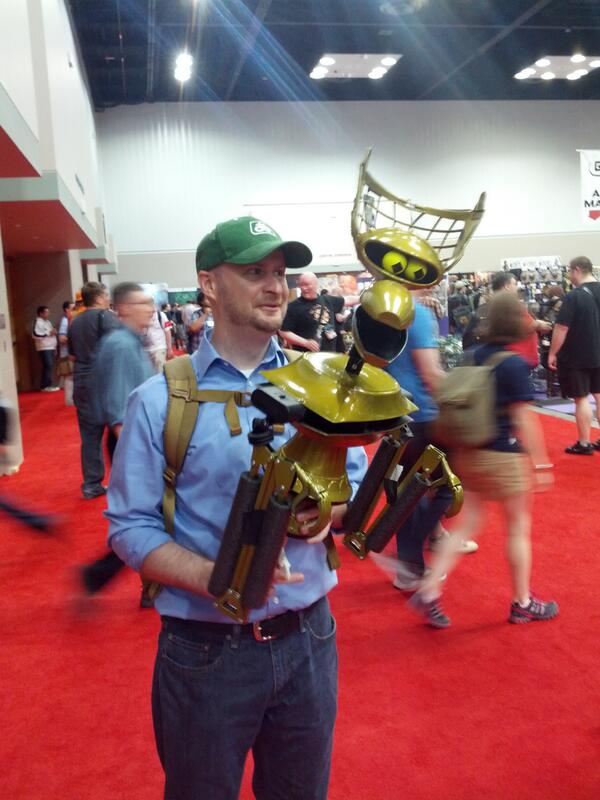 I also hit up a couple more booths, but I'm flagging, so I think we'll save that one for tomorrow.
2:00 pm Update:
I had a seminar through lunch, and am now jumping back into the hall. Here are a few more pics:
Rick Loomis and Flying Buffalo. They were selling old versions of Tunnels and Trolls, Nuclear War, and more: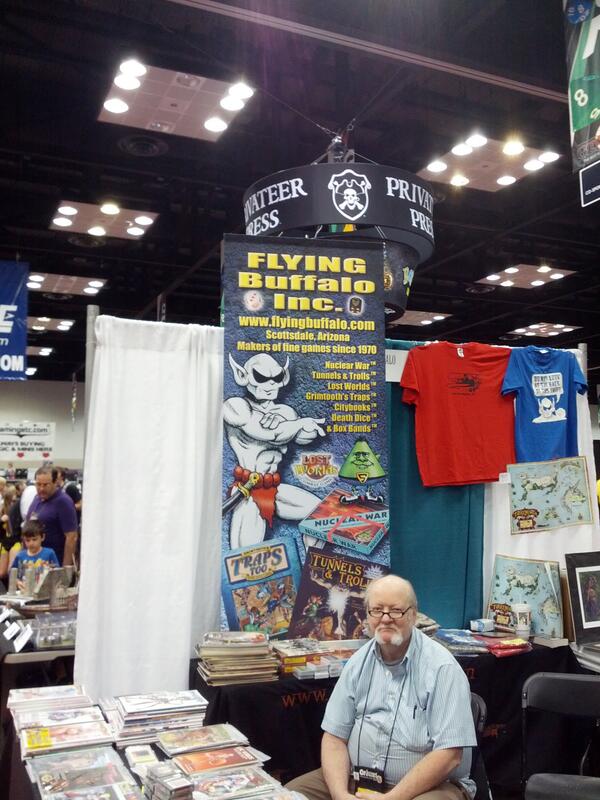 Paizo's Pathfinder Society is HUGE: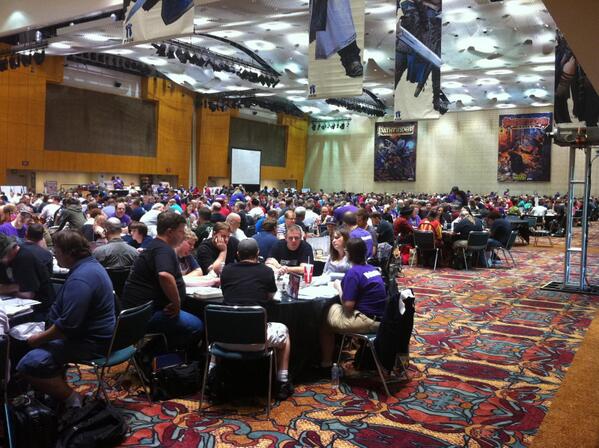 Balloon Cthulhu walks!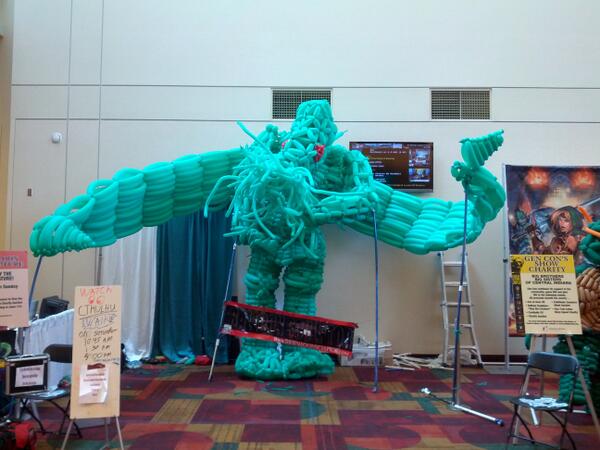 Nowadays, I just weep when I see the Miniature Building Authority booth: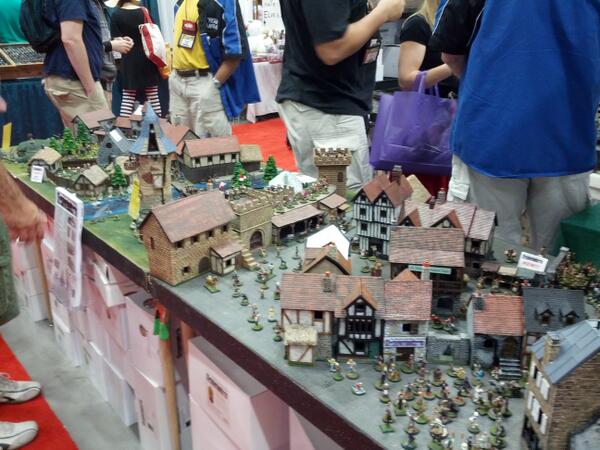 Fat Dragon Games is always a pleasure to visit. Can you believe that is all cardstock?